AN EXCITING TIME FOR THE FIELD: MY INTERVIEW WITH NATHALIE SPENCER
"This is a really exciting time for the field as it moves from niche to more mainstream, and therefore we have greater license to collaborate with other fields within the workplace."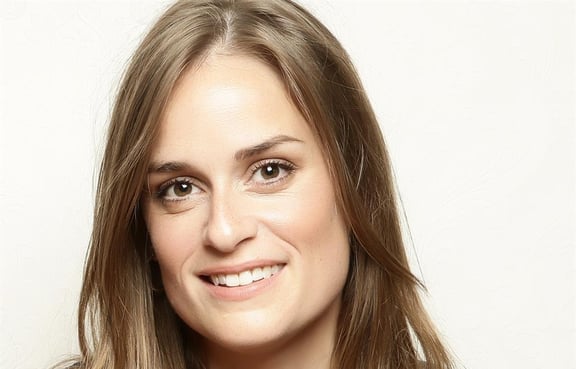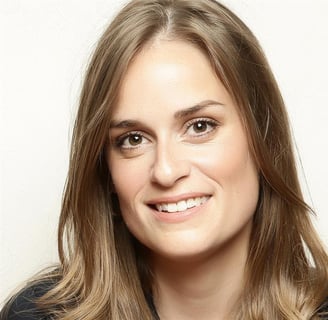 Nathalie Spencer is a behavioural scientist and author of Good Money. Nathalie currently works as a behavioural scientist at IAG and previously worked at the Commonwealth Bank of Australia (CBA) where she explored financial decision making and how insights from behavioural science can be used to boost financial wellbeing.
Prior to CBA, Nathalie worked in London as a behavioural scientist at ING where she helped develop and publish research on the eZonomics website, as well as the ING International Surveys, and explored financial capability for the Think Forward Initiative. She has also worked as a senior researcher with the Royal Society of Arts, leading the RSA's Social Brain Behavioural Science work.

She is also the co-founder of the London Behavioural Economics Network, and has a Bachelor of Commerce from McGill University as well as an MSc in Behavioural Economics from Maastricht University. A prolific writer, and one of the first behavioural scientists to apply the discipline outside of academia, Nathalie is also the co-author of Wired for Imprudence: Behavioural Hurdles to Financial Capability, among other titles.
Below, Nathalie discusses her accomplishments, her views on the future of behavioural economics, and skills needed to become a behavioural economist.
-- --
Etinosa: What accomplishment you are proudest of, as a behavioural scientist?
Nathalie: I have had a lot of fun in my career. In two of my previous roles, at the RSA and ING, I am very proud of the work I did to communicate BE concepts through writing papers, articles, blog posts, chairing events, etc. In my current role I'm excited by the application of some of those BE insights to the experiences we create for customers, with an aim of improving financial wellbeing. And last year, outside of any of these formal roles, I brought these themes together in a book called Good Money. I've just learned from the publisher that alongside the English and Spanish editions currently available, it will soon be released in German, Romanian, and Chinese as well. I'm proud of that.
Etinosa: In what areas do you think behavioural economics has had the biggest impact?
Nathalie: Policy making is definitely somewhere at the top of the list. More generally I think one of the biggest areas that behavioural science has had an impact is in promoting evidence-based decisions within organisations. By virtue of some of BE's quirky findings, people seem to get interested in these surprising results, which makes it easier to suggest running RCTs and making decisions based on more than just really good hunches.
Etinosa: How do you apply behavioural economics in your personal life?
Nathalie: Probably not well enough! In general I try to make the things I know that I should do easy, and the things I shouldn't do hard. So I automate a lot of payments and a recurring transfer to my savings account. I also use social clubs or classes as commitment devices. For example I'm terrible at exercising on my own, so I joined a free running club. Not only is there the social commitment, but also there's some temptation bundling there too, because after each run we go to the pub!
Etinosa: In your experience, what skills would you say are needed to be a behavioural economist? Are there any recommendations you would make?
Nathalie: Curiosity, humility, optimism, and the ability to collaborate. Curiosity to help uncover what behavioural barriers could be at play. Humility because you'll be working with colleagues and stakeholders who may be long time experts in their fields and although BE has some cool and often powerful findings, it isn't always enough to take centre stage. Optimism to keep going when projects are tough! Good collaboration because rarely does a BE team work on its own.
Depending on your role within a BE team, you will also need to be able to communicate well – why should your stakeholder stray from business as usual to try out your proposed intervention? Why is your finding exciting?
Etinosa: How do you think behavioural economics will develop (in the next 10 years)?
Nathalie: The field has grown tremendously over the past few years, with many more academic programs available, behavioural consultancies cropping up, and larger organisations building up in-house teams. This is a really exciting time for the field as it moves from niche to more mainstream, and therefore we have greater license to collaborate with other fields within the workplace. The upshot, I think, is that we'll actually see roles become more specialised; there will be more titles with hyphens. Behavioural-designers, behavioural-marketers, behavioural-data-scientists, behavioural-product-owners, behavioural-risk experts, etc.
Also, I think that conversations around ethical questions have been developing, and will continue to mature. Anything from when is it better to use defaults over an active choice set up (Smith et al and Sunstein have written about this well) to whether to prioritise a subjectively better outcome or an objectively better one. I love Thaler's mantra to Nudge for Good, but I think it prompts a lot of questions for us as practitioners – which is ultimately a good thing.
Thanks for your thoughts, Nathalie! Readers, you can find Nathalie on Twitter, and LinkedIn. If you would like to get the academic perspective on behavioural science and behavioural economics, see interviews by Merle.